CK360SL 39″5′ 360 Photo Booth
Privacy Policy
Last updated: May 09, 2022
This Privacy Policy describes Our policies and procedures on the collection, use and disclosure of Your information when You use the Service and tells You about Your privacy rights and how the law protects You.
We use Your Personal data to provide and improve the Service. By using the Service, You agree to the collection and use of information in accordance with this Privacy Policy.Read More
Interpretation
The words of which the initial letter is capitalized have meanings defined under the following conditions. The following definitions shall have the same meaning regardless of whether they appear in singular or in plural.Read More
Cookies
If you leave a comment on our site you may opt-in to saving your name, email address and website in cookies. These are for your convenience so that you do not have to fill in your details again when you leave another comment. These cookies will last for one year......
Privacy Policy
360 degrees shooting, records the best moments.Stage can support 200Kg-400Kg, around 3-4 people stand on the stage.
Size
CK360SL 39″5′ 360 Photo Booth-39"5'

$2359 $4200
Packages
Honeycomb box

$0

Honeycomb box. Protecting for 360 photo booth.

Metal Air Box Packaging

$300 $300

Easy for transportation for the 360 photo booth.
Warranty
Chacktok Warranty (1-Year Free)

$0

One Year Free Warranty We provide one year free warranty

Chacktok Warranty (2-Years)

$299 $299

You can pay more to get two years warranty

Chacktok Warranty (3-Years)

$355 $399

You can pay more to get three years warranty
Free Shipping! Delivery time: 6-11 Days
Free Chacktok App for 15 Days
Free Personal Software Guiding
Payments:
Chacktok 360
RELIABILITY MEETS EFFICIENCY
Take a Closer Look
360 Degree All-round Record Wonderful
360 degrees shooting, records the best moments. The stage can support 200Kg-400Kg, and around 3-4 people stand on the stage.
✅ 360 photo booth for Sale now offering another 20% discount using code with the above price, then you get a lower price than buying from Amazon
Weddings & Private Events
Capture 360° of your private event and give your guests content that they will remember. Chacktok's software will allow guests to upload to their social media using any hashtag you want!
Why Purchase From Us?
✅ Free Slow-motion ios app and Android APP (Unlimited Events ) 15 Days
✅ Free access to our 360 photo booth course
✅ Free 1 Year Warranty on damaged parts
✅ Free assembly assistance (Tele assistance)
✅ Quality design and materials
✅ Free Business Startup Consultation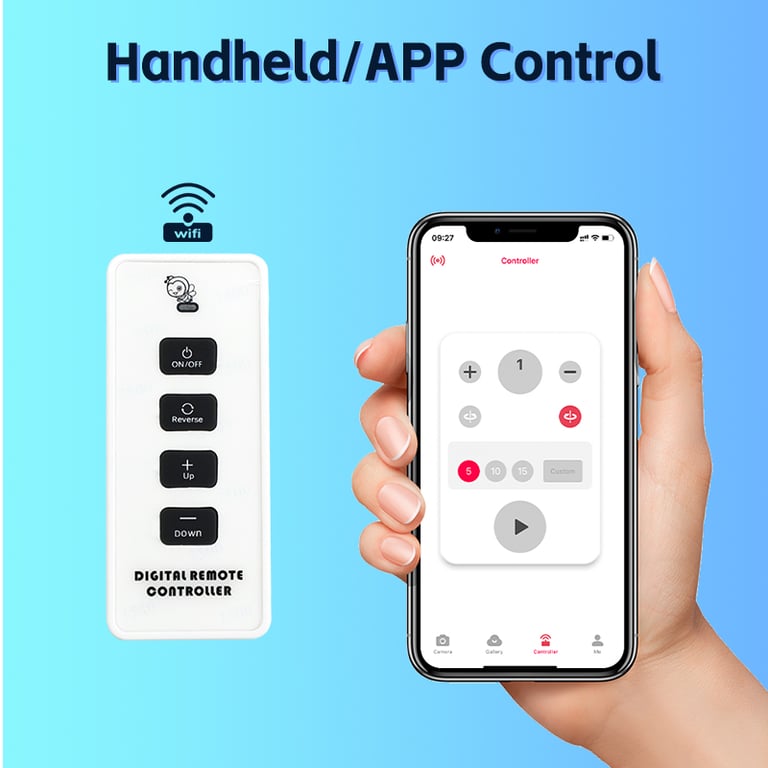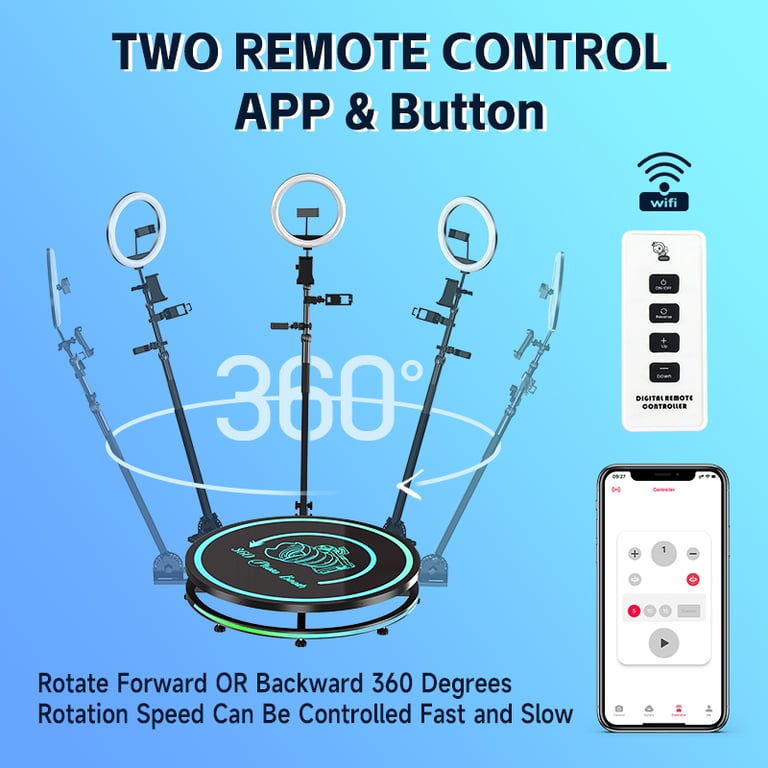 With ChackTok App help, your 360 photo booth business will fly
Who wants to buy/rent a photo booth? everyone!
definitely worth the investment
Happily, the age of the smartphone selfie hasn't dampened consumer interest in photo booth photos. A rising tide lifts all boats, and people are more eager than ever for photo opportunities. The global photo booth market is expected to grow 12% annually over five years, with revenue growing from $360 million in 2020 to an estimated $582.9 million in 2026, according to a report.
Life Events: Engagement party, wedding, bridal shower, christening, bar mitzvah, birthday party, baby shower, gender reveal party, family reunion, prom, bar mitzvah, sweet 16th-anniversary party, wedding anniversary, vow renewal, holiday party.
Corporate Events: Retreats, Team Building Events, Seminars, Promotions, Fundraisers, Experiential Marketing, Office Parties, Product Launches, Grand Openings, Trade Shows, Conferences, Celebrations, Brand Activations, Experiential Marketing.
Community events: street fairs, sporting events, recitals, concerts, pub quiz nights, school events, open houses.
What's in the Box
MWE360SL Series 360 Photo Booth

× 1

5V Adapter(for LED Strip)

× 1

LED Strip Remote Controller

× 1

Selfie Telescopic Rod

× 1
Specifications
Basic Parameters
Model

CK360SL

Size

39"5'

Consumption

30W

Load-bearing

200-400kg

Material

Steel

Maximum Speed

24 RPM

Voltage

DC 24V

Weight

41Kg
Our 360 Photo booth does not include iPhone or any electronic equipment. Recommended parts are available on our Accessories List.
Don't Miss Top Accessories
I am delighted to write a review of the 360 photo booth service that I recently used, and I must say that I was thoroughly impressed with the quality and level of service that they provided. The 360 photo booth is a unique and innovative way to capture memories and create lasting impressions for any event, and I can confidently say that it was the highlight of my event. The 360 photo booth was extremely easy to use, and the guests at my event thoroughly enjoyed using it. The technology used to capture the photos was state-of-the-art, and the quality of the photos was exceptional. The booth was also equipped with a wide range of props and backgrounds, which added to the overall experience and made the photos more fun and memorable. I was also pleasantly surprised to receive a 15-day VIP membership to Chacktok for free with my purchase of the 360 photo booth service. Chacktok is an excellent platform that offers a wide range of features for event planning, including guest management, ticketing, and event promotion. The VIP membership provided me with access to premium features, which helped me to plan my event more efficiently and effectively. Overall, I highly recommend the 360 photo booth service to anyone looking to add an extra element of fun and excitement to their event. With Chacktok's 15-day free VIP membership, it's an excellent value for money, and you won't be disappointed!
Comment Submited
Thanks for your review.
It will be approve in short time.